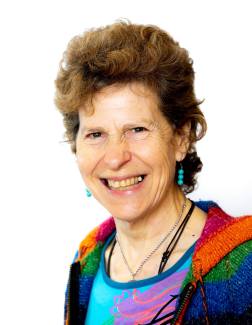 Suzi Joy's experience includes:
gaining a BA(Hons) Degree in Sociology
many years of social, community and counseling work
co-owning and developing an original craft shop in Birmingham in her 20's
owning a holistic mail-order catalogue in her 30's – "Rainbow Express"
While the theme was always working with and supporting people, Suzi Joy's purpose was not fully realised, until 1992 when she discovered her own creativity. 40 original songs "flooded out of her". She recorded a musical autobiography, "Beyond the Wall", and began to run workshops to share with others her enthusiasm for the healing power of sound.
"Suzi Joy will be an excellent guide for you to free your own authentic voice."
Nikki-Marianna Hope
In 2000 she recorded her first CD of 17 original chants "Be Here Now" since then she has been written many more chants and songs.
Originally from London and a city dweller, Suzi Joy lived for 10 years near the North Yorkshire Moors, she currently divides her time between Southern Spain and North Yorkshire enjoying being by the sea in both countries. She's been living with her partner David Thorne, a writer, for the last 25 years.
A Village In Andaluz
Suzi Joy's love affair with Spain.
Suzi Joy's Training and Personal Development
Suzi Joy has trained with:
Frankie Armstrong in Natural Voice work
The Australian, Chris James
American Pioneer Sound Master Jonathan Goldman
Leo Rutherford in Shamanism
Suzi Joy is also a Reiki Practitioner and a NLP Master Practitioner and Laughter Therapist. She is an experienced counsellor.
Training highlights included an International Healing Sounds Intensive in Colorado with Jonathan Goldman, American Pioneer of Sound Healing.
Her personal awakening has also been greatly aided by regular trips to Brazil to the Casa of Dom Inacio to visit the "Miracle Man". She has been privileged to experience and witness his incredible healing powers.
Media Coverage About Suzi Joy
Media coverage has included:
Daily Mail and Daily Express
Here's Health, Choice, Health and Fitness, Woman & Home and Yoga magazines
'Super Therapies' and 'The Natural Year' books by Jane Alexander
BBC1 'Heaven and Earth Show', BBC2 'Esther', Tyne Tees TV 'Change Your Life', Meridian and Cable TV
Radio Cleveland, Cornwall and Radio RTE, Ireland
The Northern Echo
The Darlington & Stockton Times
Talk of the Town Saltburn
Round the Town News (Southern Spain)
The Seaside Gazette (Southern Spain)